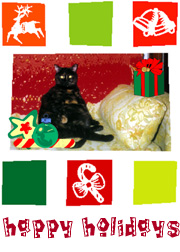 Greetings!Happy Winter Solstice, Kwanzaa, Christmas, Hanukkah whatever holiday you celebrate!
Thanks for coming by the official page of the pet revolution. My human has completely changed my world, AGAIN. I've become rather distracted, you can read all about it in My Journal.
The revolution is no where near as big as it should be, I can't seem to find anyone willing to assist. I feel like a one feline show here.
WE CAN PUT AN END TO ANIMAL OPPRESSION. WE CAN STOP THE HUMANS!
Join me, and we will rule the world as Mother Nature had intended.


My Journal
Also check out my Web Blog
My Photo Gallery
My Page of links
Tips on how to taunt and annoy your human
What's new??
There is a note my human wrote about Feline Asthma to help you all understand what it is and to let you know it is real and not a joke.

My human got me a guestbook! Woo Hoo (I guess after deleting this she felt bad. Lucky me!) So, please sign in!!
I have also joined a couple of web rings, check them out. They are helping me to spread the word.
I also got a counter! It was free, and it is way cool!
As always... My journal, I try to add at least one new entry a week, but with all the excitement around my home this past month, I haven't been able to do any new entries. But there is a new one there now!
If you want to join the revolt or if there is anything you need you can e-mail me at this address:Bijoukitty@email.com
Or if that one is too busy sign into my new TRIPOD GUESTBOOK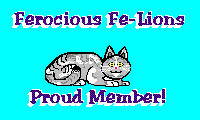 I was in the Claw Catshow and won 4th place! This is my winning ribbon! What is CLAW? Check out my CLAW page and find out!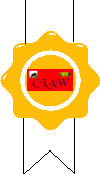 This CLAW Ring site is owned by Bijou.
Next
Skip Next
Next Five
Previous
Skip Previous
Want to join the ring? Click here for info.

All humans look the same
I have been told I'm the best cat in the world
times!!